A graduate of the Faculty of Law and Administration at the University of Warsaw, major in law (1999). A graduate of advocate traineeship at the Warsaw Bar Association (2003). From 2001 cooperates with advocate Katarzyna Jachacy-Bednarek. As a result of that long term cooperation in February 2018 a Law Office Partnership of 'Katarzyna Jachacy-Bednarek, Dorota Malarecka, Kancelaria Adwokacka, Spółka Partnerska' was established.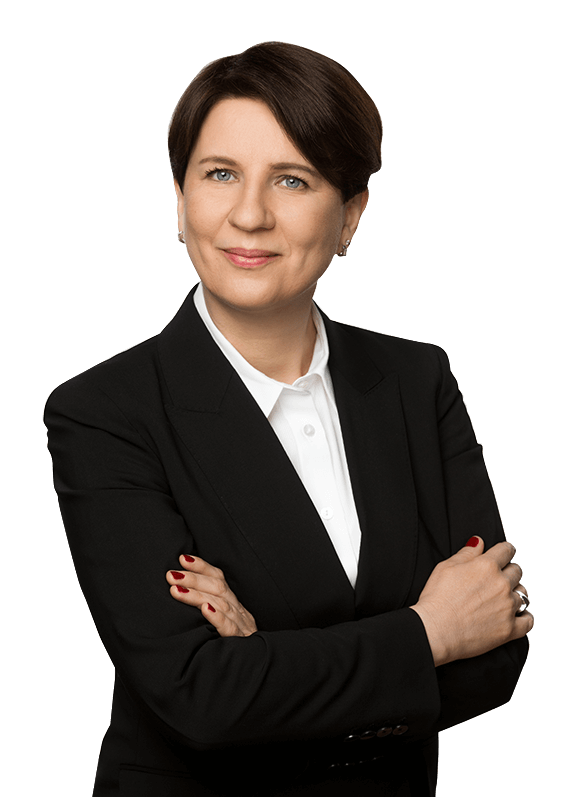 Dorota specializes in civil law, with particular emphasis on the full range of family and inheritance matters. Dorota has in depth experience in handling family matters, including those concerning situation of minor children, as well as marital property law. Deals with problematic proceedings related to the use of violence in family relations and the protection of minor children. Conducts court proceedings related to incapacitation and referral to compulsory psychiatric treatment. In the field of inheritance law, Dorota is particularly interested in the subject of testamentary inheritance, including particular issue of defective testament due to defects in declarations of the will.
When handling Clients' cases Dorota presents great commitment both in terms of legal expertise and care for effective cooperation with Clients. In court proceedings, Dorota pays particular attention to the construction of a trial strategy, and then its gradual implementation towards achievement of intended purpose. As an attorney, she leads cases to the amicable resolutions even in particularly difficult circumstances, using for example negotiation and mediation tools for mutual agreements at courts.
Dorota is acting as a formal mentor of trainee attorneys at the Warsaw Bar Association. Since 2010 Dorota is a lecturer in Training Department of the Warsaw Bar Association, providing professional legal trainings to trainee advocates, in particular: family law, civil procedure, aspects of practicing the profession of an advocate. She is also an examiner for trainee advocates.